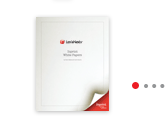 White Papers Available Now!
Download Registration

Thank you for your interest in our solutions. Please fill out the brief one-time form to view a webinar or to download a white paper or presentation. Once you submit this form you will have instant access. If you have any questions, you can contact us here. You must have cookies enabled to get instant access to white papers, webinar recordings and presentations.